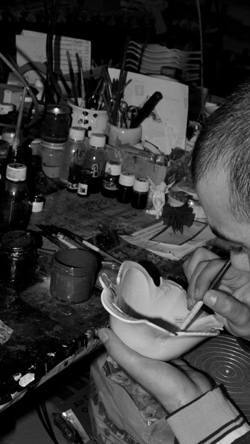 Manufacture
One of elements that characterizes Artigianato Ceramico is certainly the originality,present in each creations.The processing cycle is the productive heart of the company, and that is the why we immediately wanted to make exclusive designs that , inspirated by classic models , brings into our sector a wave of news.
The our purpose is to be able to comunicate to you a beauty that only a product hand-made , studied and cured in the minimum particular , can preserve and so transmit , moreover on our productions can clearly see the refined application of 24 carat gold , that valorize completely the product in question.
Lastly the Artigianato Ceramico want to show that the art , that truly , enters in the home not only for be admired but also for be lived !